Book online and get the best price guaranteed!
La Villa 10 Hotel Etretat
Our 19th century villa is located in the heart of Etretat, 400 metres from the beach. With its superb facade and warm interiors, Villa 10 blends in with the literary atmosphere of Etretat, the city where Arsène Lupin was born.
In the main building and in the annex, you will find comfortable rooms, designed with a mix of vintage and contemporary touches. The décor is crafted down to the smallest detail to create a unique atmosphere, from vibrant wallpapers to antique furniture and top quality amenities.
Villa 10 also offers a spa with Shiatsu treatments, a bar and a partnership with a local restaurant, l'Huitrière.
Like cocoons out of time, the rooms of Villa 10 mix vintage furniture and contemporary elements, wallpapers with trendy colours and typical architecture. Put down your suitcases in these carefully designed spaces. Let yourself be charmed by an atmosphere with literary accents, reminiscent of the world of Arsène Lupin.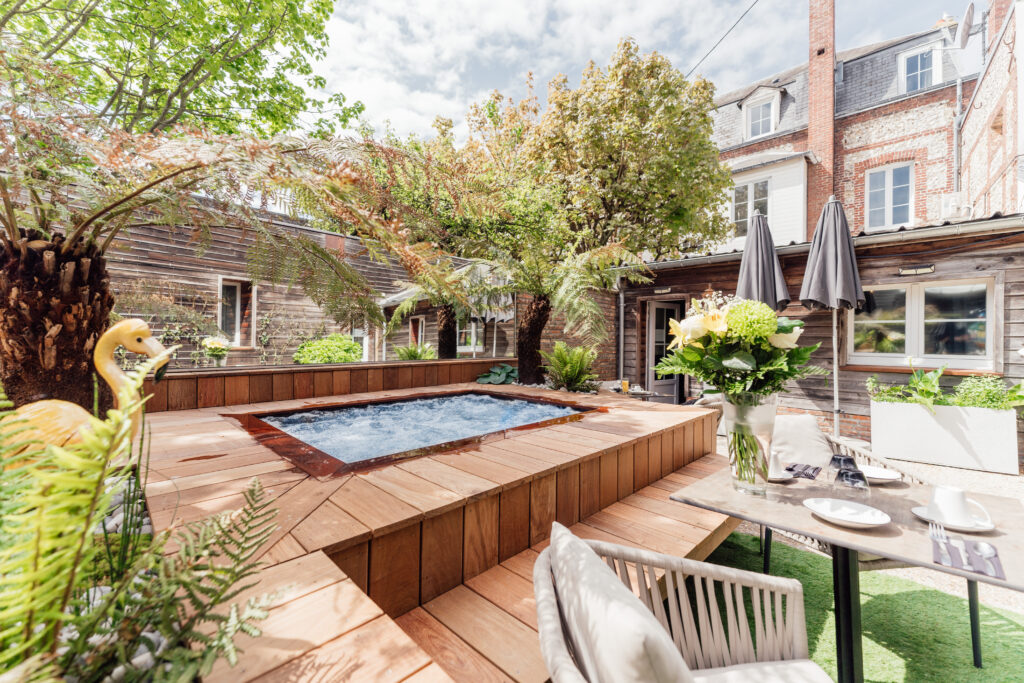 More than a hotel, Villa 10 offers its guests a true relaxation experience. In the brand new wellness area, take a break in the dry heat of the sauna or the soothing fumes of the hammam. Complete this moment with a shiatsu treatment, a massage or a hydrotherapy treatment with multiple benefits.
Villa 10 also offers yoga classes.
Settle into a comfortable armchair, sip a refreshing drink or a hot coffee... The Villa 10 bar is the ideal place to meet up after a day of discovery through Normandy. In a cosy and warm atmosphere inside or on the terrace, discover our selection of drinks, wines, cocktails and complete with a gourmet snack.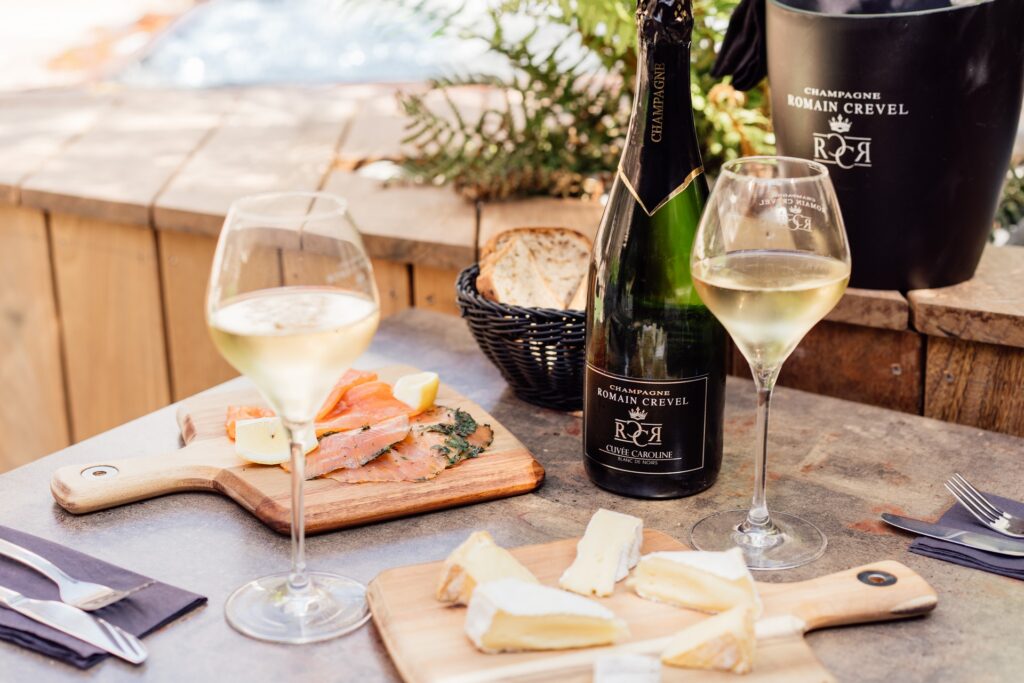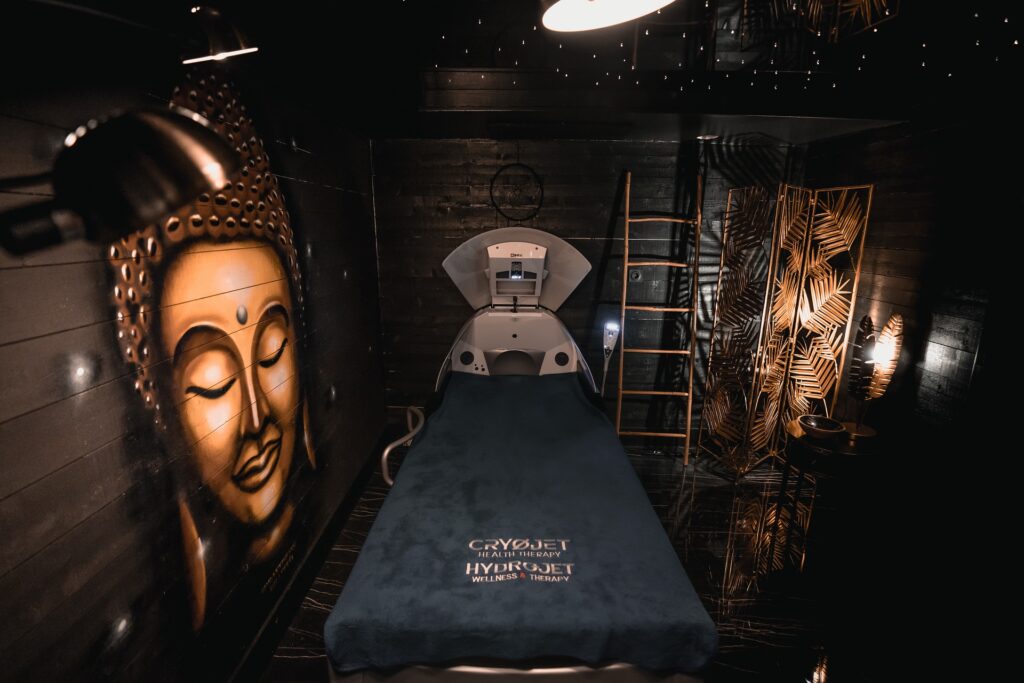 Organise your stay in our spa hotel in Etretat. A gourmet escape, a relaxing break, a business trip... Book your stay today and take advantage of the best prices with our special offers.
*Mandatory fields. This information will remain confidential and will never be distributed to any organisation.
**By submitting this form, I agree that the information entered in this form may be used and processed to enable me to be contacted, in the context of my request for information, whether by e-mail or telephone. To find out about and exercise your rights, in particular to withdraw your consent to the use of data collected by this form. Please consult our privacy policy. Legal information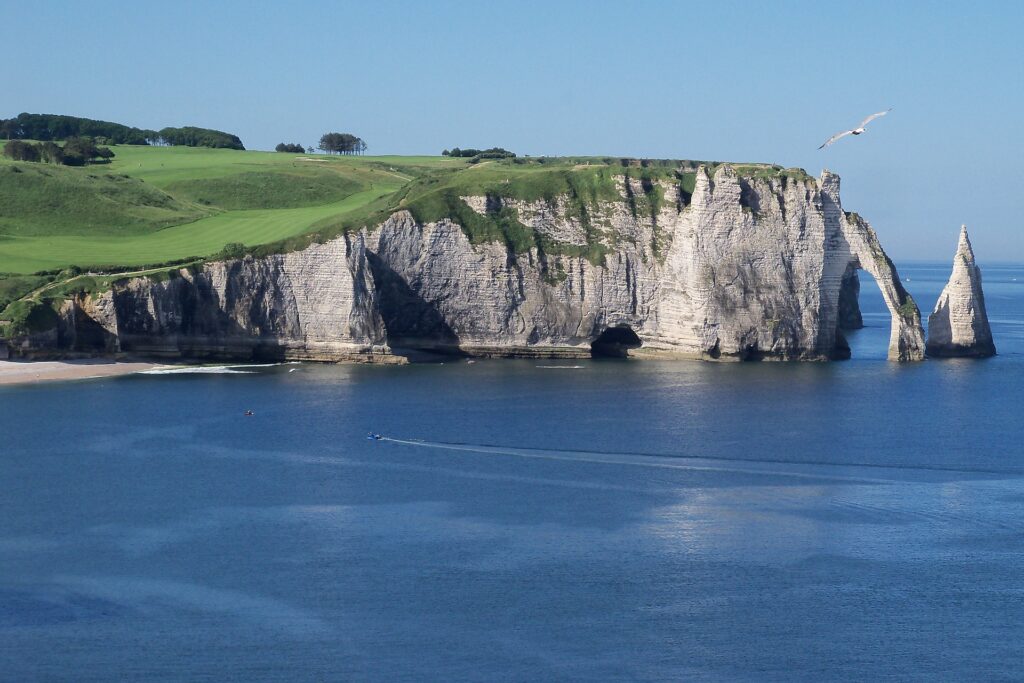 Once a fishing village, Etretat is now a prime destination for a holiday in Normandy. From a walk on the cliffs to a game of golf, discover our suggestions for visits around Villa 10.